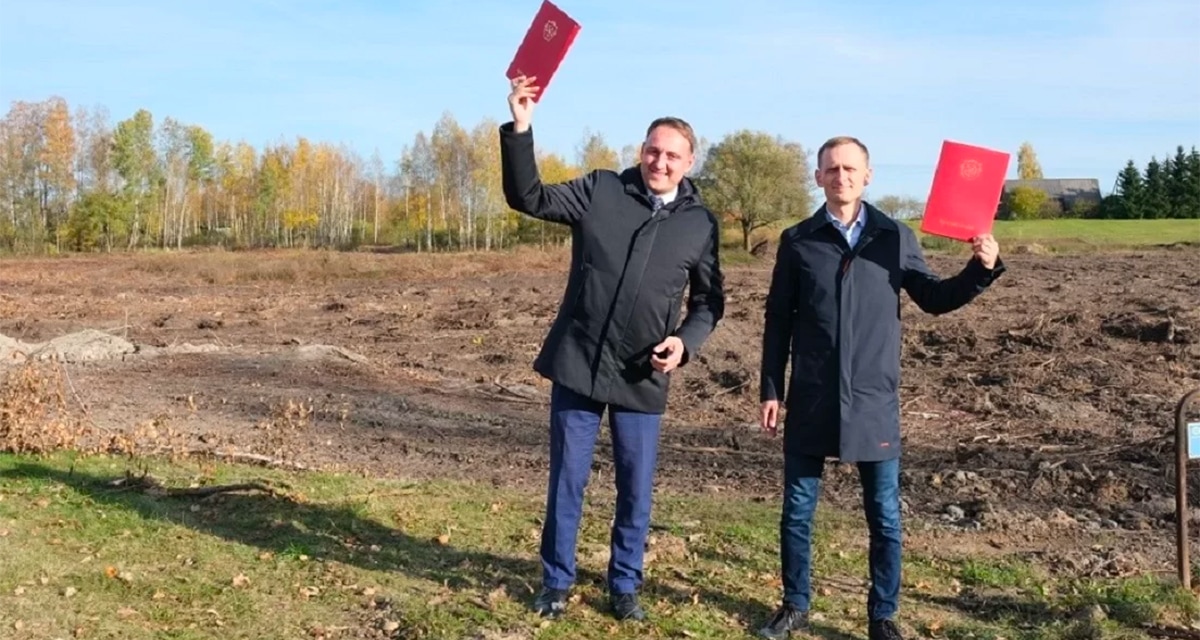 News

Expansion plans for 2023Y
Huge expansion plans ahead!
Just recently we have signed more than 3mln EUR investment agreement for additional factory building project. 
In the picture, ARADAS CEO Ugnius Adomaitis with Alytus city mayor Nerijus Česiulis standing on 3,5ha area where in just 2 years new plant will be operating, equipped with modern machinery to level up the overall windows and doors production capacity and to advance the quality standards.
40 stable new jobs will be created, attractive positions for specialists and professionals with a good will to go hand in hand with ARADAS.
Good luck to us, construction works will start in 2022!