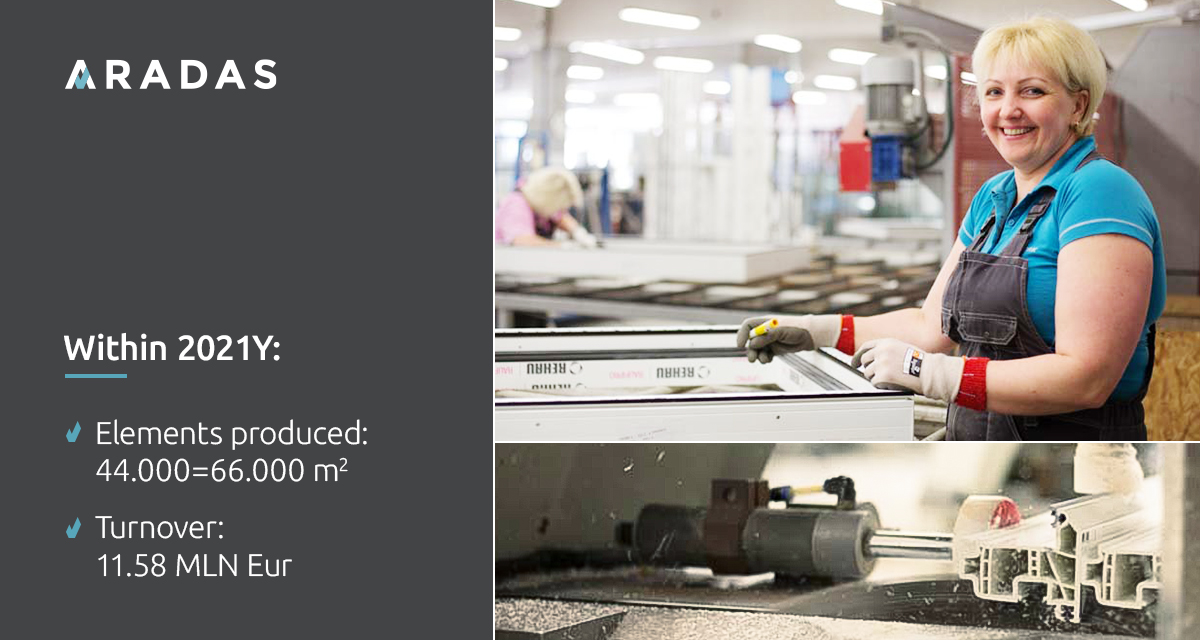 As the New Year, 2022 approached, we can summarize and share reflections on the past year.
2021 was the second year with Covid-19 and we can confidently state, we have successfully managed all the given challenges that caused distance and forced us all to change usual routines. Our dedicated team made many efforts to fulfill deadlines, made new long-lasting connections, kept, and prolonged the old ones and this has resulted secured orders until 2025.
Within the 2021 we have produced 44K (or 66K m2) of PVC and ALU elements, windows, doors and facades. This helped us to achieve annual turnover of 11.58 MLN Eur. By 2024 at the latest, this number should reach 18 MLN Eur. Ambitious growth will continue to be generated primarily by PVC products and secondly by aluminium which has shown growth potential in our main markets.
2021 was also special with huge investments in our second factory building and cutting-edge machinery that should be running at the end of 2023 or early 2024. Across both factories combined we will be able to produce twice as many elements as we are capable today. We will continue working with the best possible raw materials provided by carefully selected suppliers and proceed with expansion, internal and external by entering new markets.
The next few years will be full of exciting changes, progress and growth!